New Video Added to Coverup Chapter!
Friday February 07, 2020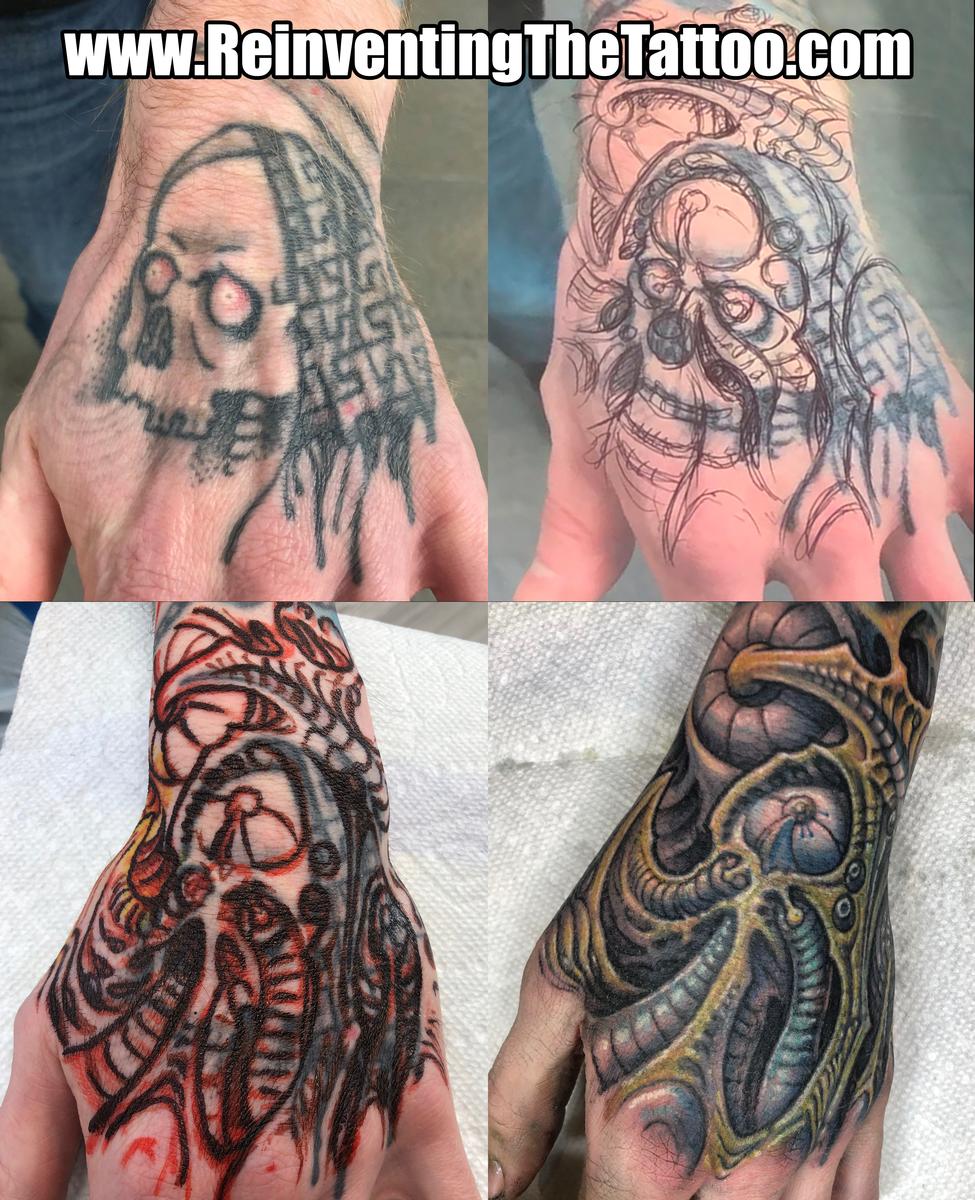 Part of doing successful coverups is simply accepting what's there already and working creatively with that existing pigment- especially dark, stubborn linework. Simply blasting over with a new tattoo, even with a few passes, will usually look obviously like a coverup because of the old linework peeking through. In this recent coverup on Gareth I had plenty of open space to work with, but the linework on the old piece was dark and thick. I've just added a short video detailing this design process to page 8.2.2 of the Coverup section in your ReinventingTheTattoo.com subscription.
Subscribe to our Youtube Channel for all our latest video updates
©2013 Hyperspace Studios. All rights reserved.
Website powered by TattooNOW