New Aitchison Print Available!
Monday January 13, 2020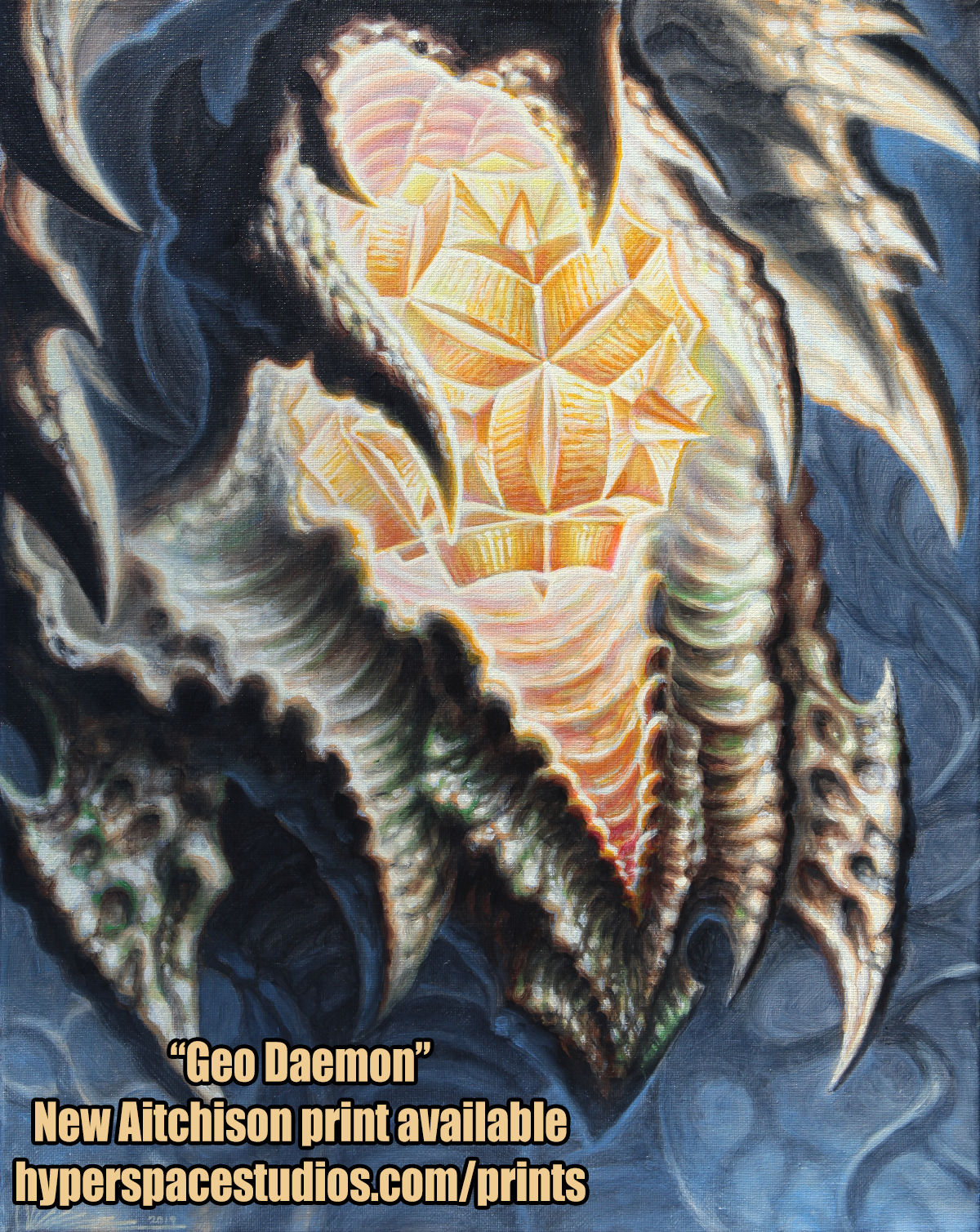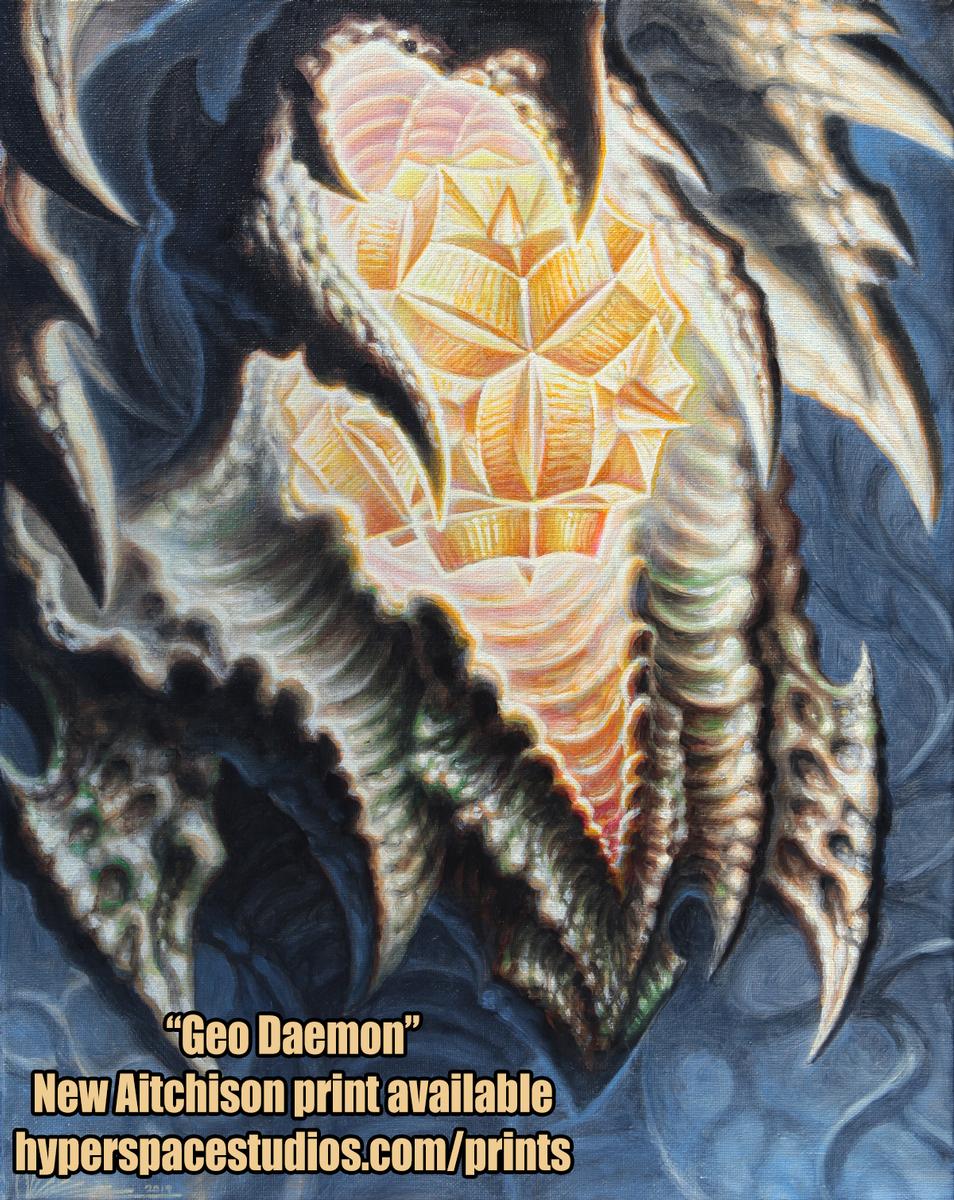 Over the holiday season things got crazy and there wasn't a chance to roll out the prints of my last major piece of 2019, Geo Daemon. The print is 12x15", signed on archival canvas, and is available stretched & framed for $150 or unframed for $50. This was an effort at combining organic and geometric elements in a novel way, and would look great hanging in your workstation. It's available now at hyperspacestudios.com/prints.
Subscribe to our Youtube Channel for all our latest video updates
©2013 Hyperspace Studios. All rights reserved.
Website powered by TattooNOW