New Michele Wortman Mini Prints!
Friday December 13, 2019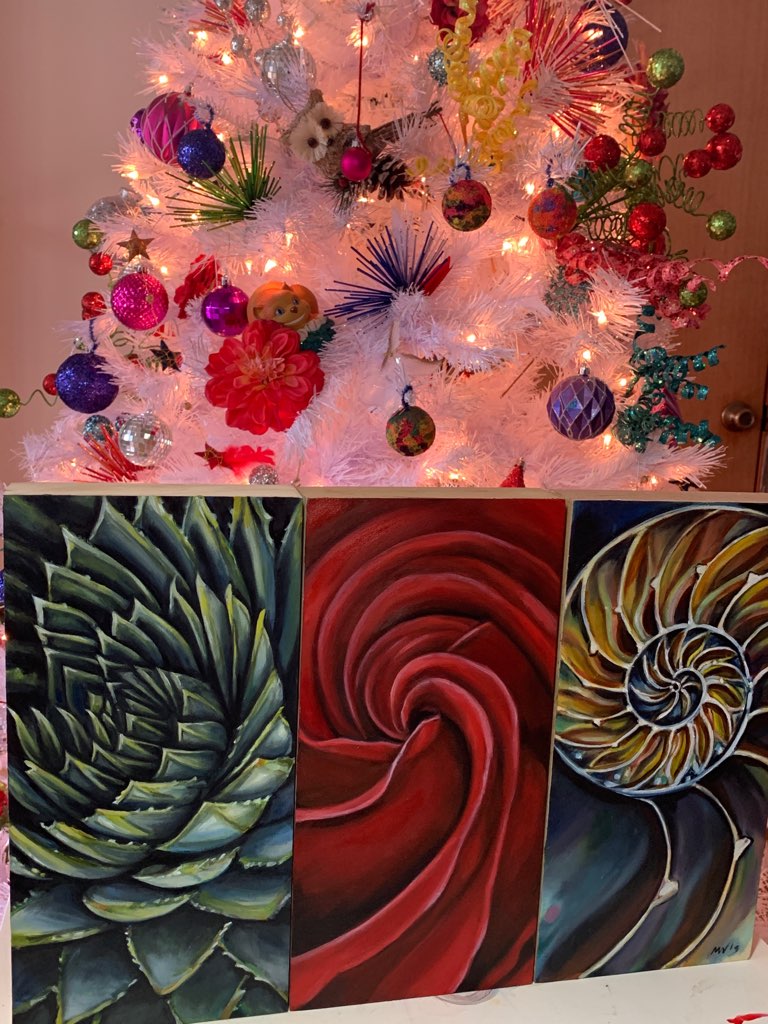 For this Christmas Michele Wortman has completed a set of three mini paintings all inspired by the beautiful geometries related to the Fibonacci sequence including Rose, Nautilus and Aloe. All three are being offered as affordable $25 signed mini archival canvas prints which are guaranteed for delivery in time for the holidays on all U.S. orders received by Dec.16. These make for a perfect fine art gift that can easily fit into small spaces. Available now at Hyperspacestudios.com/prints.
Subscribe to our Youtube Channel for all our latest video updates
©2013 Hyperspace Studios. All rights reserved.
Website powered by TattooNOW