The Biomech Gift Pack is selling out fast!
Monday December 09, 2019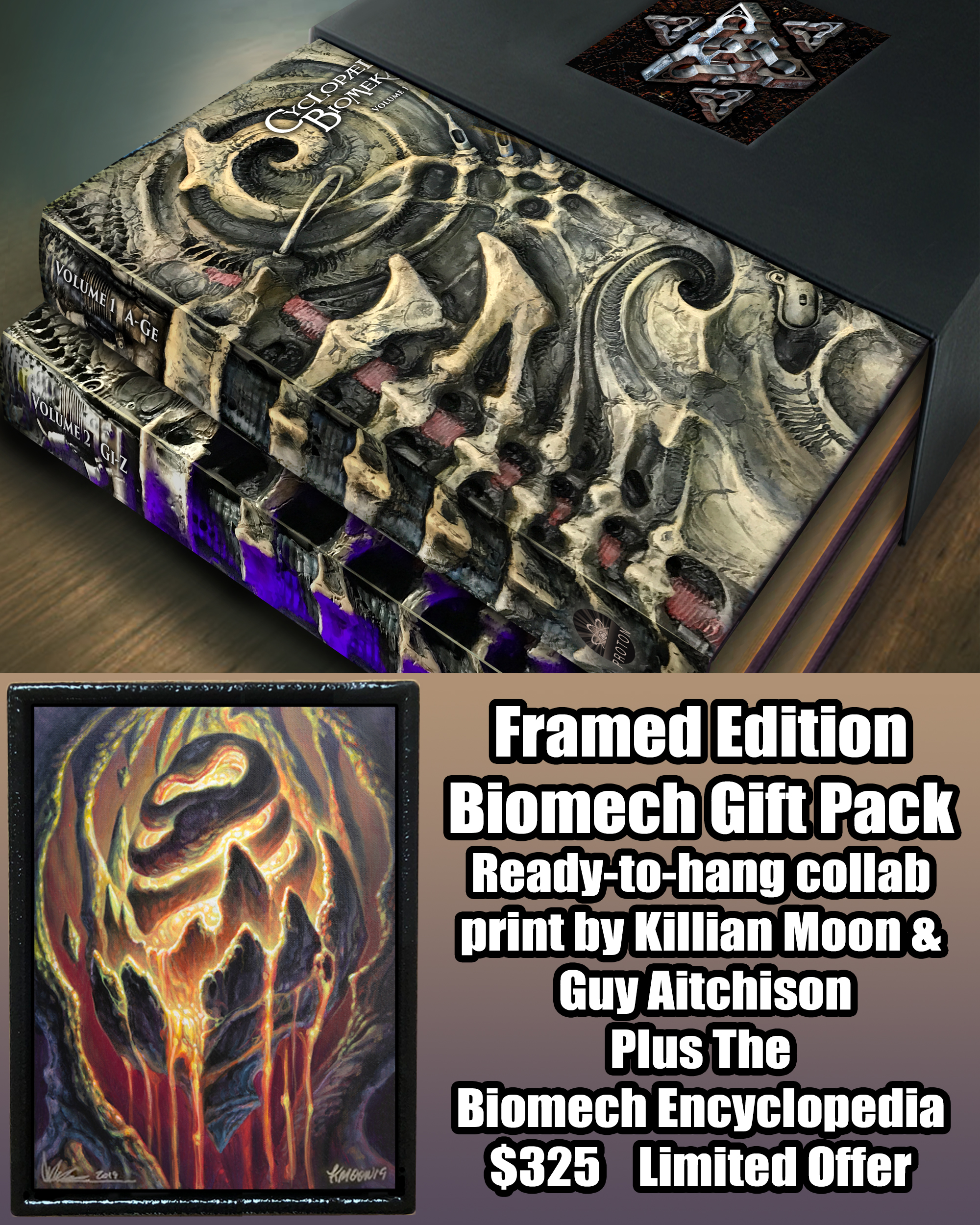 For this holiday season we rolled out a new limited edition collaborative print done by Killian Moon and Guy Aitchison as a special offer for anyone who purchases The Biomech Encyclopedia, Guy's latest book release featuring the talents of nearly 150 artists, living and historic, exploring the abstract biomechanical world. The print comes free with the book, although at the rate they are moving you will want to act quickly if you are interested in this combo pack for either yourself or that artist or art fan in your life. You can find them at hyperspacestudios.com/tattoo-books. In addition, we have a small number of framed editions of this print which can be purchased alongside the book; the prints are stretched and mounted in a custom frame, ready to hang, signed by both artists on archival canvas. You can find the framed combo pack listed alongside the normal listing for the Encyclopedia at the Hyperspace Studios online store. Christmas shipping is guaranteed for all US orders received by Dec. 16th, and for almost all overseas orders received by Dec.11th.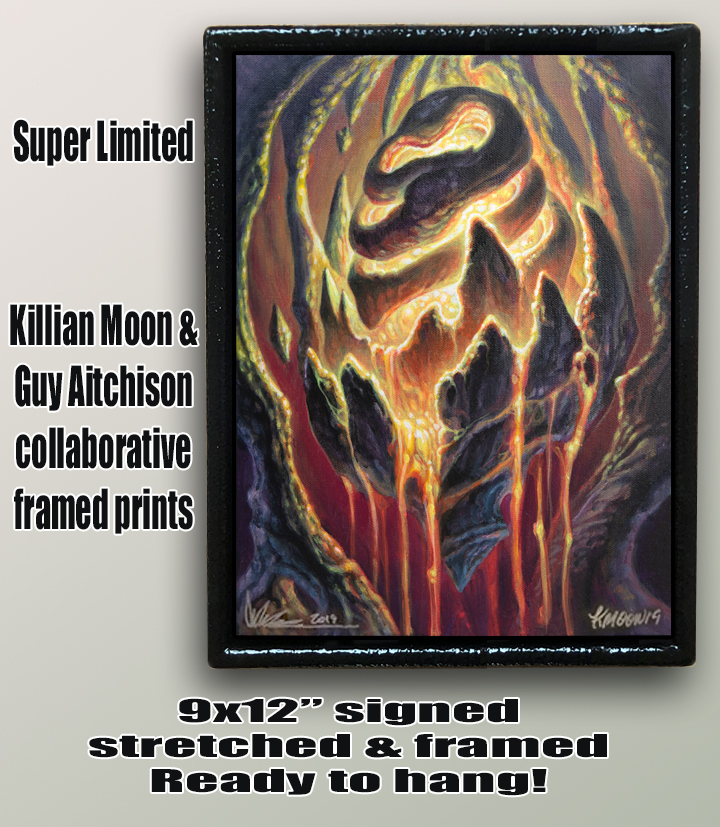 Subscribe to our Youtube Channel for all our latest video updates
©2013 Hyperspace Studios. All rights reserved.
Website powered by TattooNOW