New Aitchison art print added to the catalog!
Friday November 15, 2019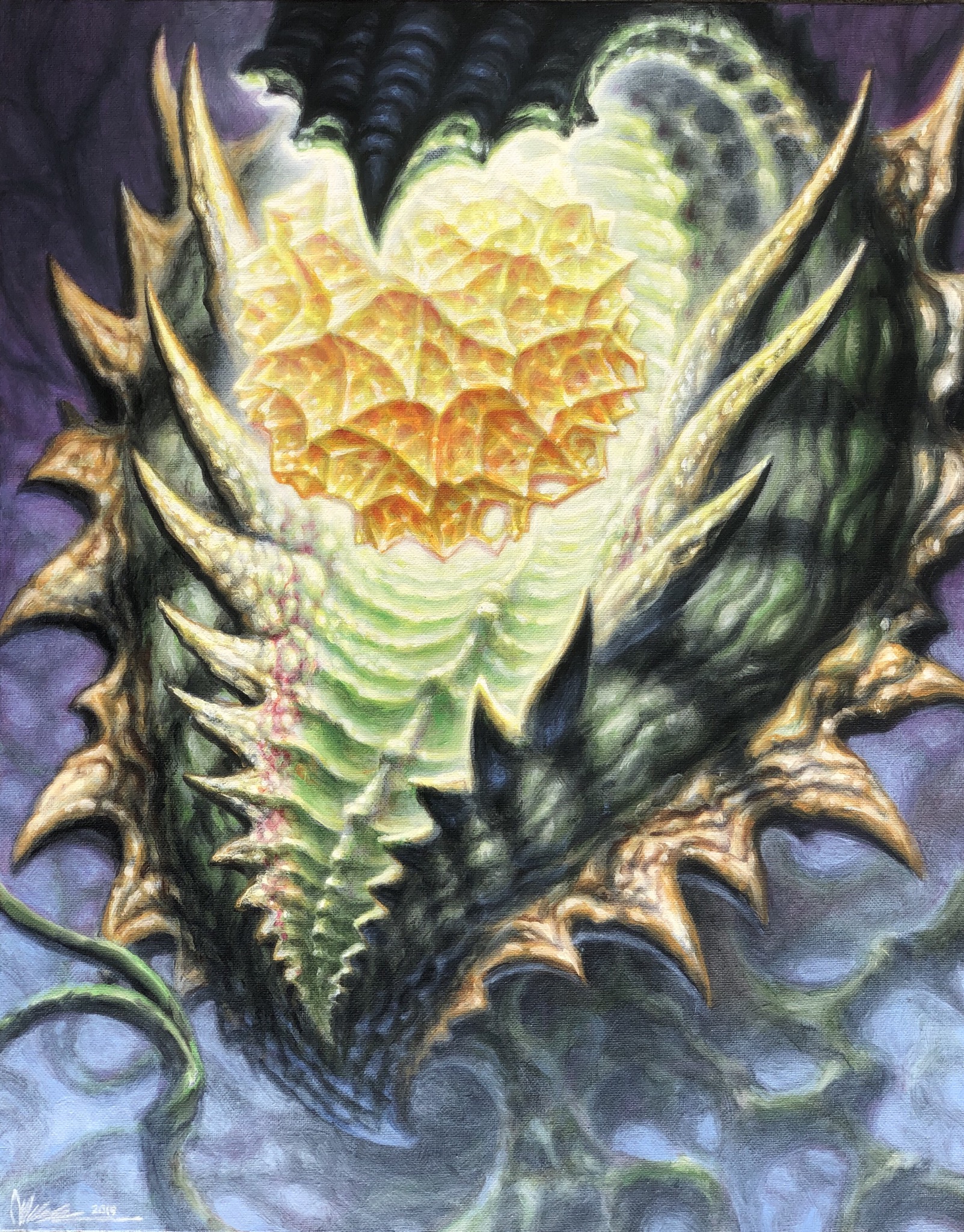 Despite my recent heavy tattoo schedule I've still managed to finish a few paintings including the piece pictured here, Orb Cradle, oil on canvas. In this one I got to play around with a lot of fun lighting and atmosphere effects which happen to reproduce really well on our large format fine art printer. The prints we are offering are 12x15" plus a 1" black border for mounting purposes and come signed. This high contrast print will brighten up any art collection or workstation, and if you order before noon on Monday November 18th we will ship it for free on all US orders. Available now at the Prints gallery at Hyperspacestudios.com.
Subscribe to our Youtube Channel for all our latest video updates
©2013 Hyperspace Studios. All rights reserved.
Website powered by TattooNOW