New gWooki/Aitchison print!
Saturday August 17, 2019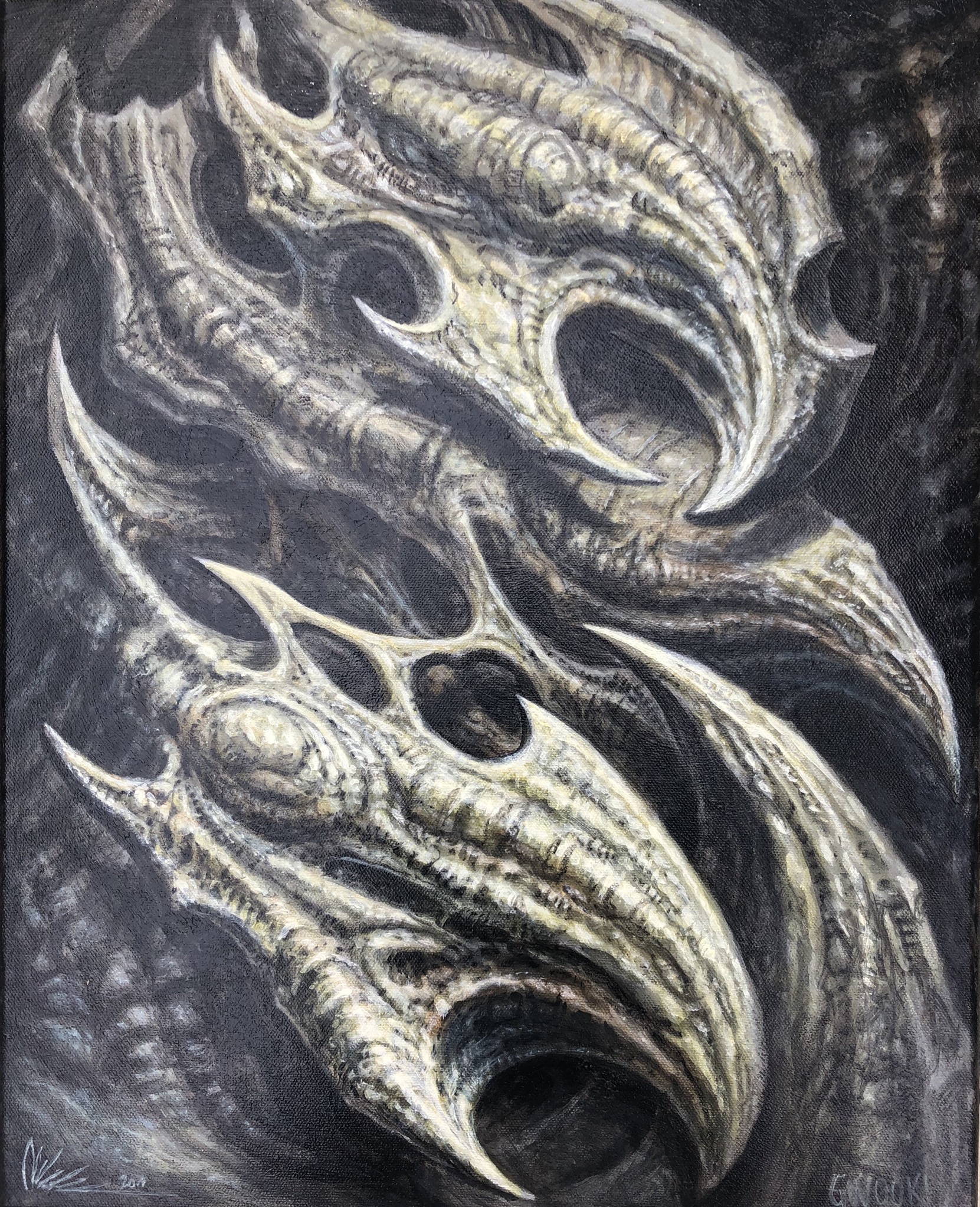 This past week involved an intensive visit by gWooki, who came to Hyperspace Studios to work with Guy on two collaborative tattoos and a painting. The painting was completed last night and is being offered this weekend only as a signed archival canvas print, 12x15" plus a 1" border for mounting purposes, $50. It can be found at Hyperspacestudios.com/prints where it will be posted until noon on Monday, August 19th, when it will be permanently removed from the store. Please allow 3 weeks for processing and shipping.
Subscribe to our Youtube Channel for all our latest video updates
©2013 Hyperspace Studios. All rights reserved.
Website powered by TattooNOW