FREE Reinventing The Tattoo seminar!
Monday June 03, 2019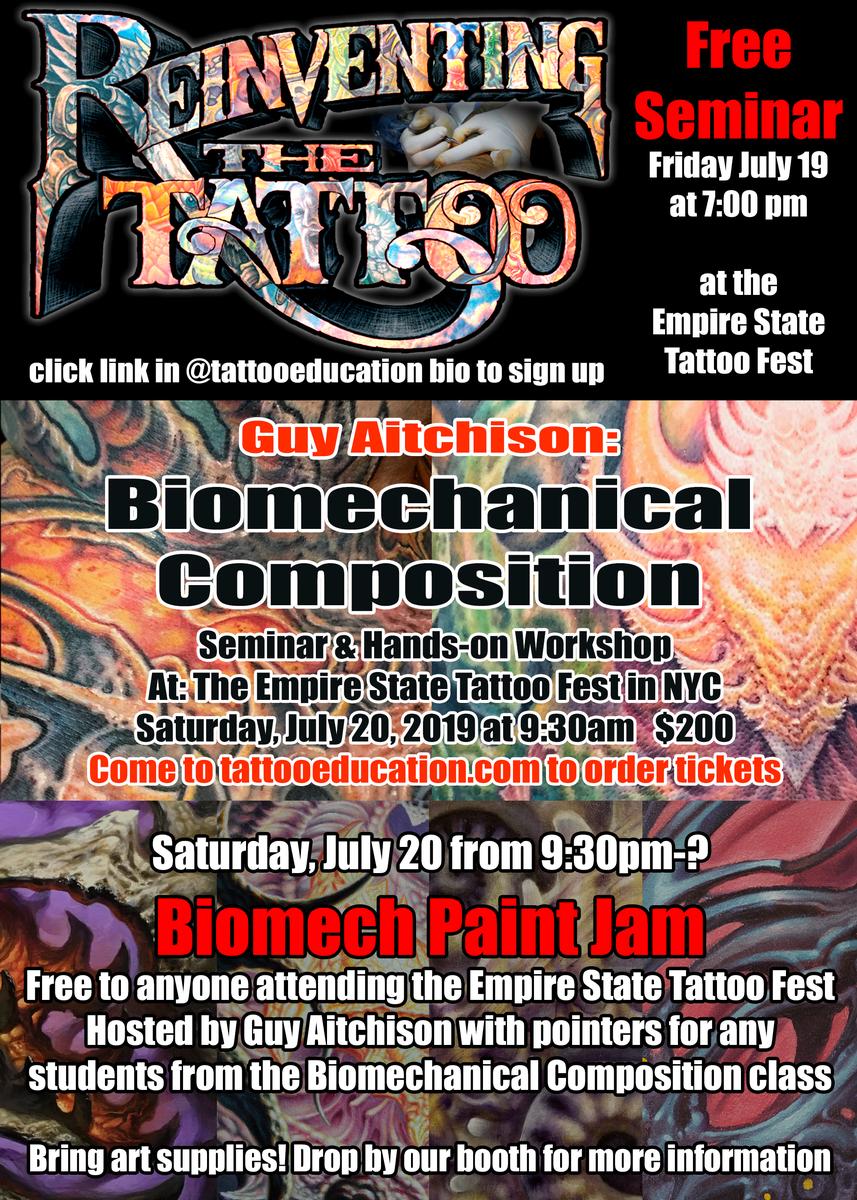 This coming July 19-21 at the Empire State Tattoo Fest in NYC Guy will be hosting three events. This starts with a free Reinventing The Tattoo seminar that Friday evening at 7pm; this class is intended for professional tattooers and apprentices of professionals looking to broaden their knowledge of tattoo design and application, using examples from a variety of artists to showcase a broad range of approaches to successful tattooing. Existing Reinventing members are encouraged to attend as well.

The following morning, Saturday July 20 at 9:30am Guy will be hosting his Biomechanical Composition seminar, aimed at artists wanting to expand on their knowledge of composition on the human body with emphasis on the abstract end of the spectrum. Includes an hour-long presentation dissecting the fundamentals of abstract anatomical composition followed by an hour of drawing exercises which Guy will critique at several stages. Bring your pencils and erasers or your iPad. $200. You can sign up at tattooeducation.com.

That evening will be the Biomech Paint Jam which is free to anyone attending the Empire State Tattoo Fest. Students from the Biomechanical Composition seminar will get pointers and critique from Guy, but everyone is welcome to bring art supplies (or their tablets of course) and get into the creative vibe. The evening will include both solo and collab projects. Drop by our booth during the show for location info.

Subscribe to our Youtube Channel for all our latest video updates
©2013 Hyperspace Studios. All rights reserved.
Website powered by TattooNOW