New Limited Aitchison Print!
Monday April 08, 2019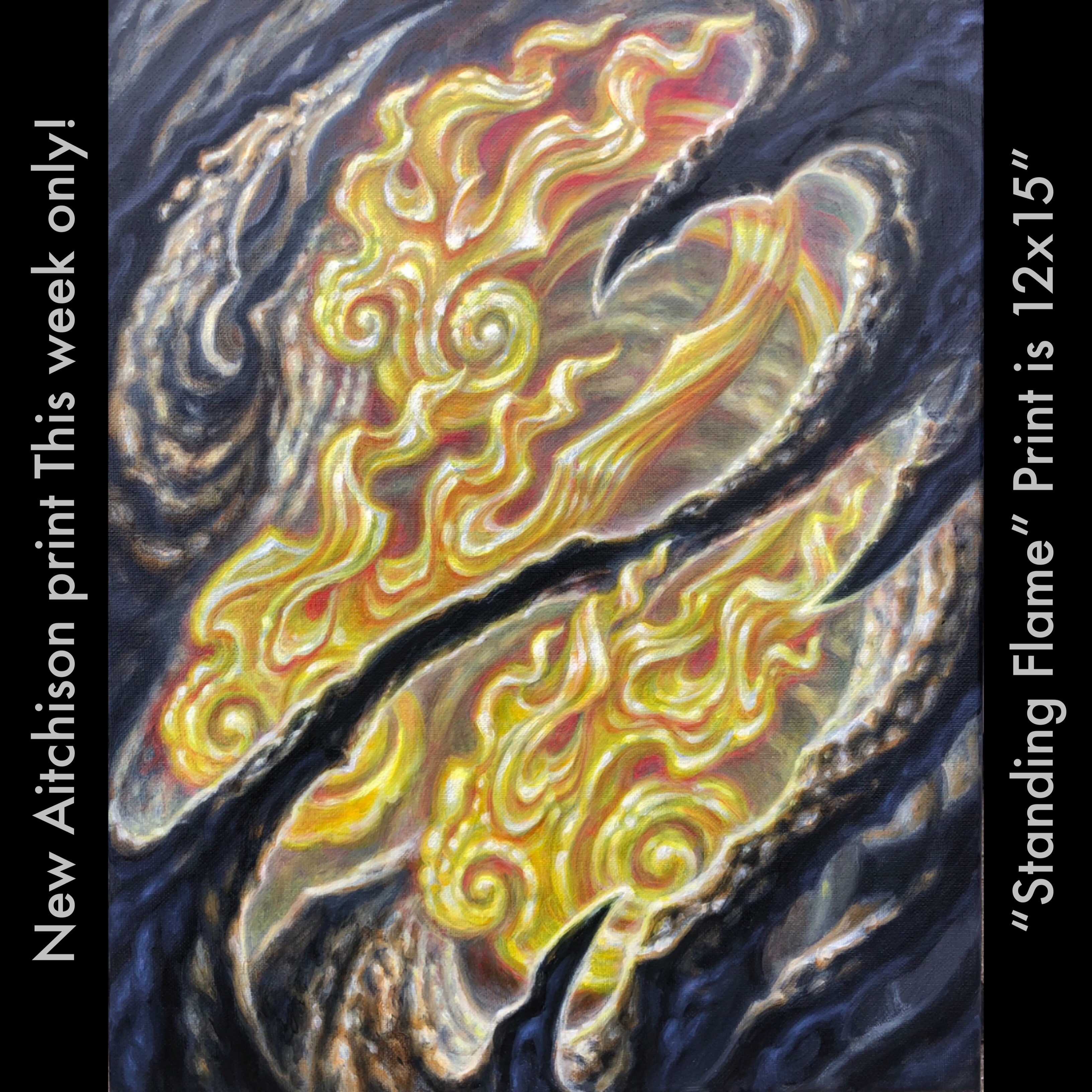 Guy Aitchison's most recent painting, "Standing Flame", is being offered for the next 7 days only as a special edition signed archival canvas print. The print is 12x15" plus a 1" colored border for mounting purposes. At noon on Monday, April 15 we will be removing it from the catalog. Available now at Hyperspacestudios.com/prints.
Subscribe to our Youtube Channel for all our latest video updates
©2013 Hyperspace Studios. All rights reserved.
Website powered by TattooNOW