FRAMED Limited Edition AARON CAIN Print!
Wednesday February 13, 2019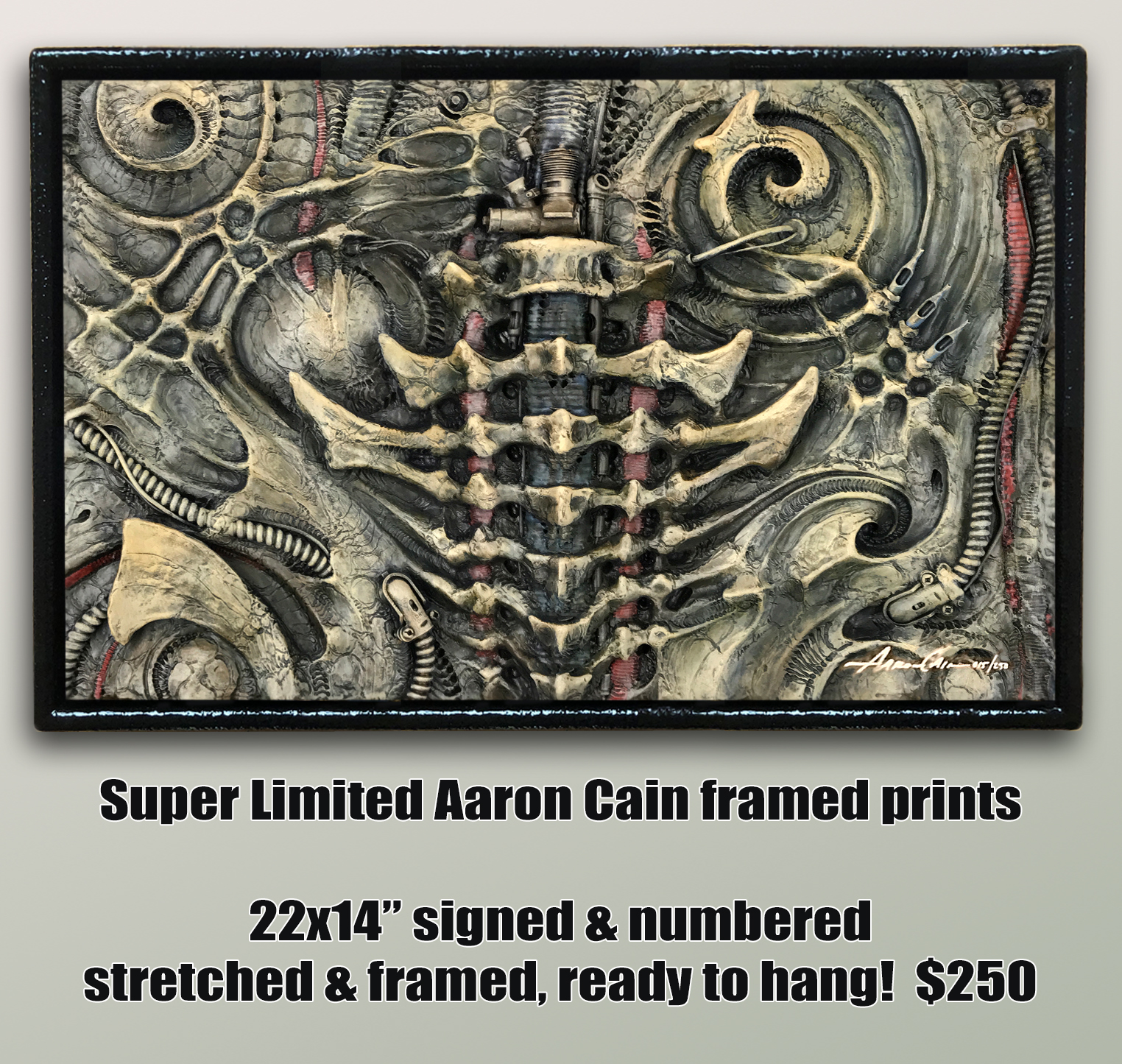 This week we have a limited quantity of framed Aaron Cain prints, made of the amazing artwork that he created for the upcoming Biomech Encyclopedia. These are stretched and mounted in a gloss enameled textured wooden frame that stands 1.5" out from the wall, ready to hang in your workstation or art studio. Printed on archival canvas, signed and numbered by the artist. We are only making a short run of these but they sure look sweet! Click HERE to order!
Subscribe to our Youtube Channel for all our latest video updates
©2013 Hyperspace Studios. All rights reserved.
Website powered by TattooNOW