Planning Out the Tattoo's "Flow&Fit"
Friday October 19, 2018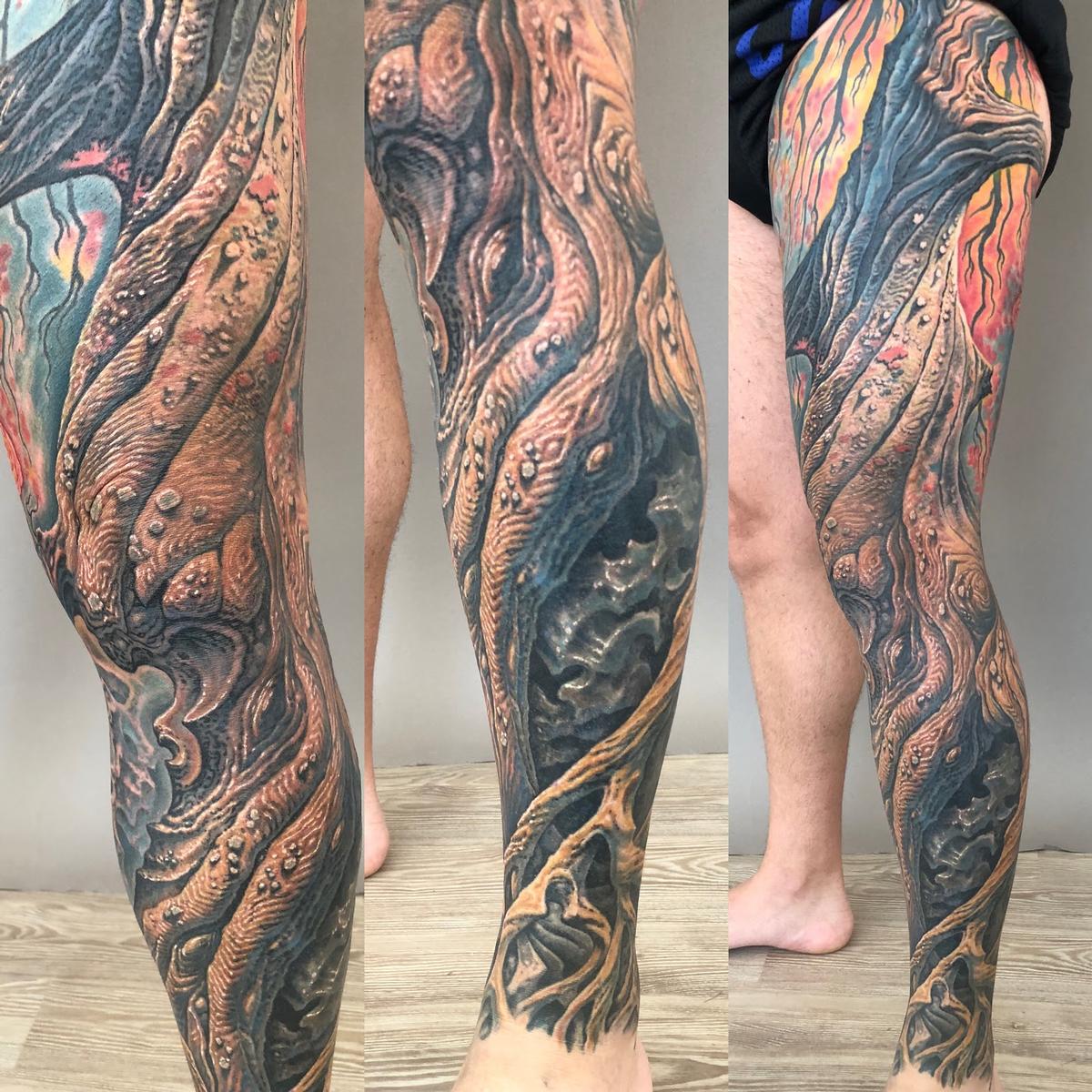 You all know how much I love textures, and in some cases I have to intentionally limit my use of them in order to keep a composition balanced. When my German client Uli asked me to start this epic piece inspired by the great tree painter Eyvind Earle, I saw it as an opportunity to create a flowing piece that transformed his leg, but knew that I had to be mindful to keep it from becoming a hard-to-read riot of textures. You can read about how I planned out this piece in the Flow&Fit chapter of your ReinventingTheTattoo.com subscription.
Subscribe to our Youtube Channel for all our latest video updates
©2013 Hyperspace Studios. All rights reserved.
Website powered by TattooNOW