New Website for The Bloom Project!
Monday October 01, 2018

We want to tell you about a new and exciting website that's just been launched for Michele's Bloom Project. You can learn more about Bloom Project here and get involved by following its daily updates here. In celebration of this, Michele has joined forces with her friend and client Michelle Roberts who designed the website and is an active contributor to the project.

Michele recently designed two shirts, a rose and a lotus design from the Bloom Project in support of Bravely House, the nonprofit charity that Roberts works with.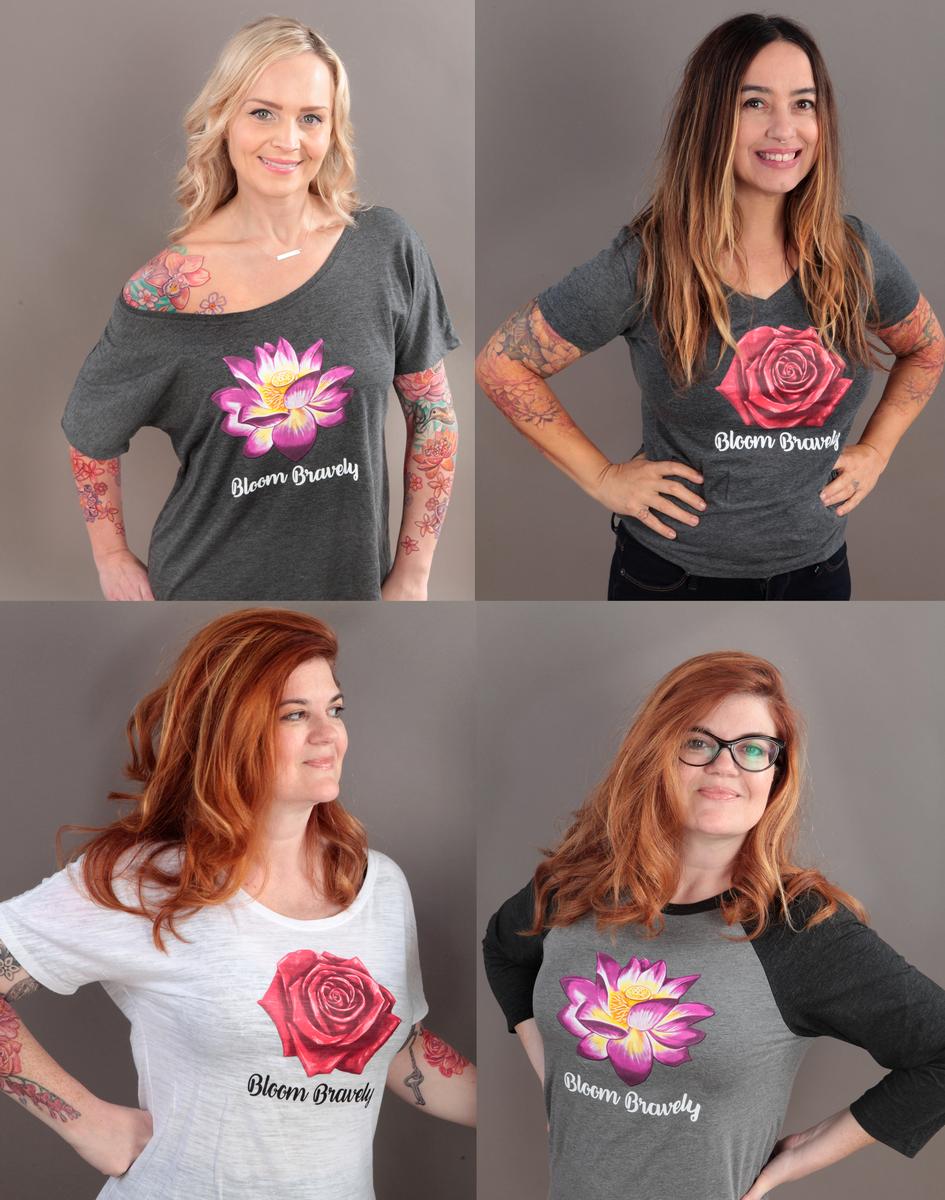 These comfortable, high quality fitted shirts make a great statement for strong women everywhere, and help fund the ongoing work that Bravely House does in helping the women in its community.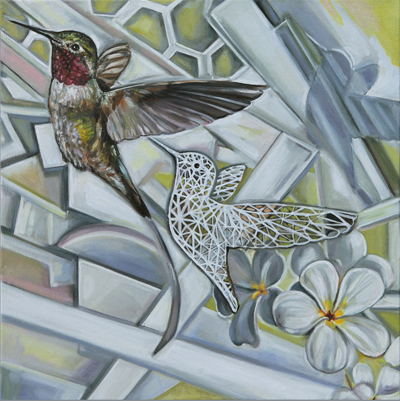 Finally, as the fall season is upon us and the hummingbirds get ready to leave for warmer weather, we are offering Shapes and Planes. This painting is about shifting moments in abstractions of space and time, a theme that Michele enjoys exploring. You can find more examples of her unique painting style in the Hyperspace print gallery .

Subscribe to our Youtube Channel for all our latest video updates
©2013 Hyperspace Studios. All rights reserved.
Website powered by TattooNOW