Tattooing with Many Design Elements!
Wednesday September 12, 2018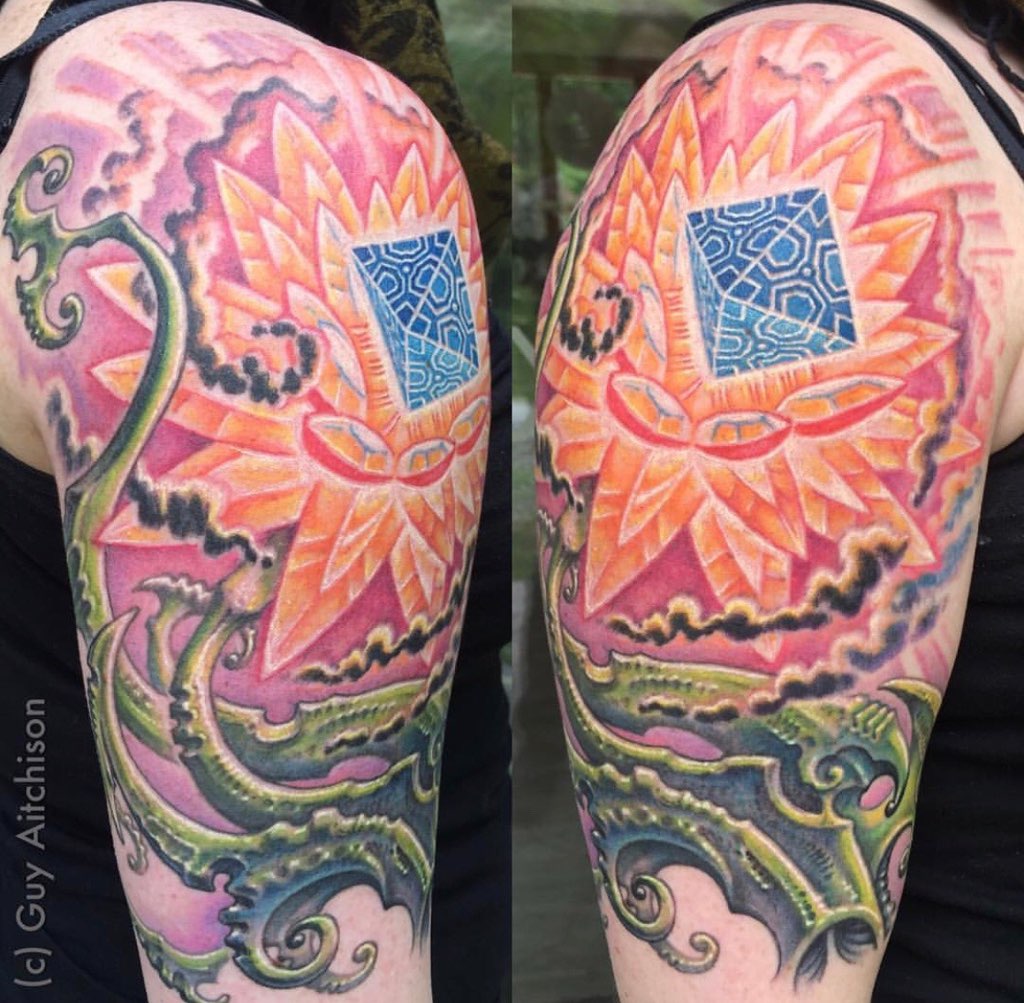 Often we find ourselves tasked with bringing together all of our client's requests on a limited area of skin, without making the piece busy. With the above example on Julia, part of the goal was to give an epic, energetic expressive feeling to the piece, which was accomplished partly by using swirling clouds and light rays. But with all of the design elements in place I had to make the most of color use and other factors to keep it clear, reserving certain colors for some elements but not others. You can find out about my thinking process for this color scheme in the Reserve chapter of your ReinventingTheTattoo.com subscription!

Subscribe to our Youtube Channel for all our latest video updates
©2013 Hyperspace Studios. All rights reserved.
Website powered by TattooNOW