Design Elements for a Large Tattoo!
Monday September 10, 2018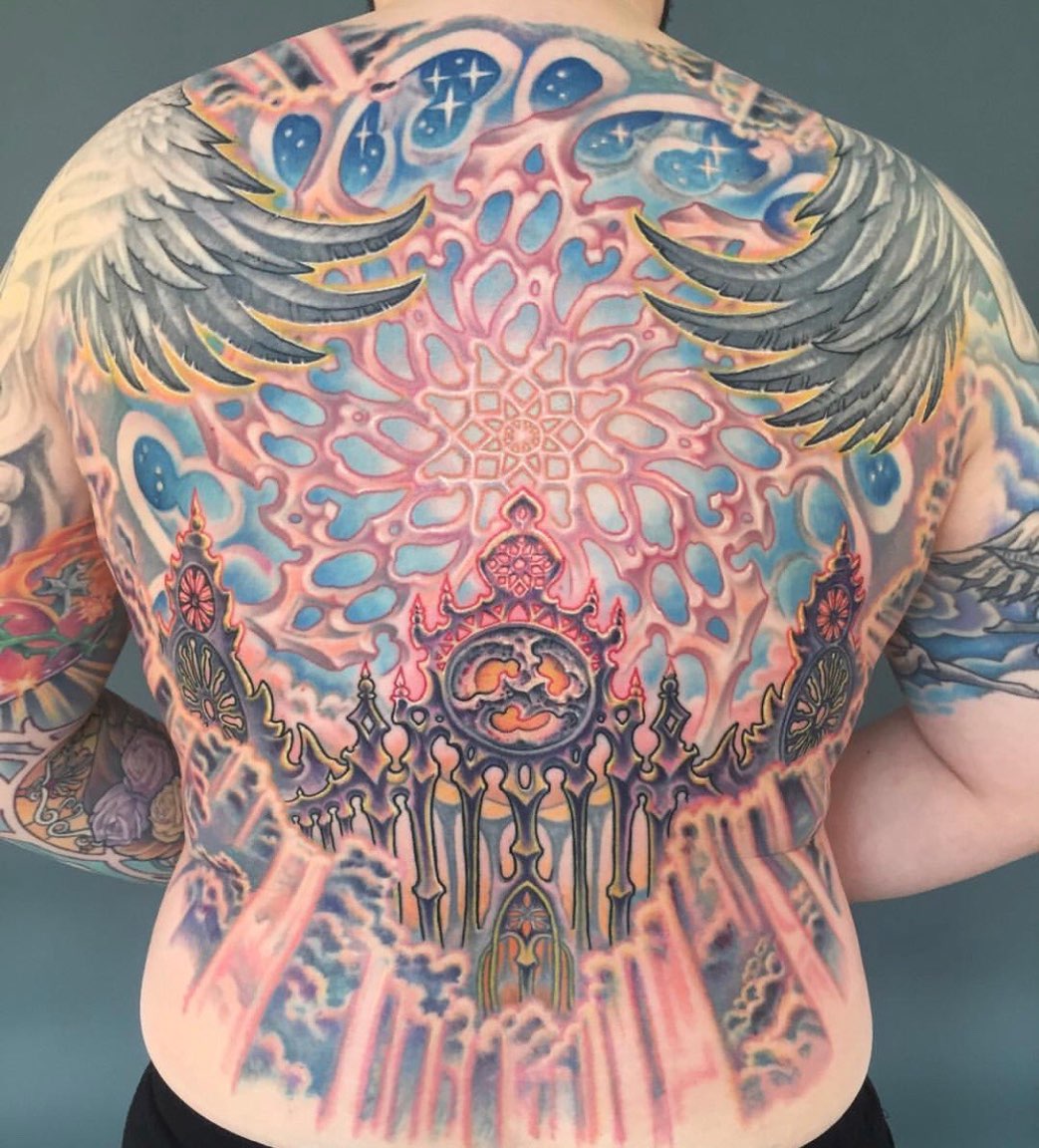 Large canvases such as backpieces can be great fun with all that space to design for, but this fact makes it even more crucial that you determine- Hey, which design elements get your top visual priority? In this Heaven-themed back tattoo that I did with Brian Geckle, we wanted to combine an airy, luminous mandala with a row of fences and gates- both elements being geometric and symmetrical, giving us the challenge of keeping them visually separate. Part of this was accomplished simply by being selective with our use of black. You can read about this in more detail in the Priority chapter of your ReinventingTheTattoo.com subscription.

Subscribe to our Youtube Channel for all our latest video updates
©2013 Hyperspace Studios. All rights reserved.
Website powered by TattooNOW