Value Contrast is Important in any Tattoo!
Friday August 31, 2018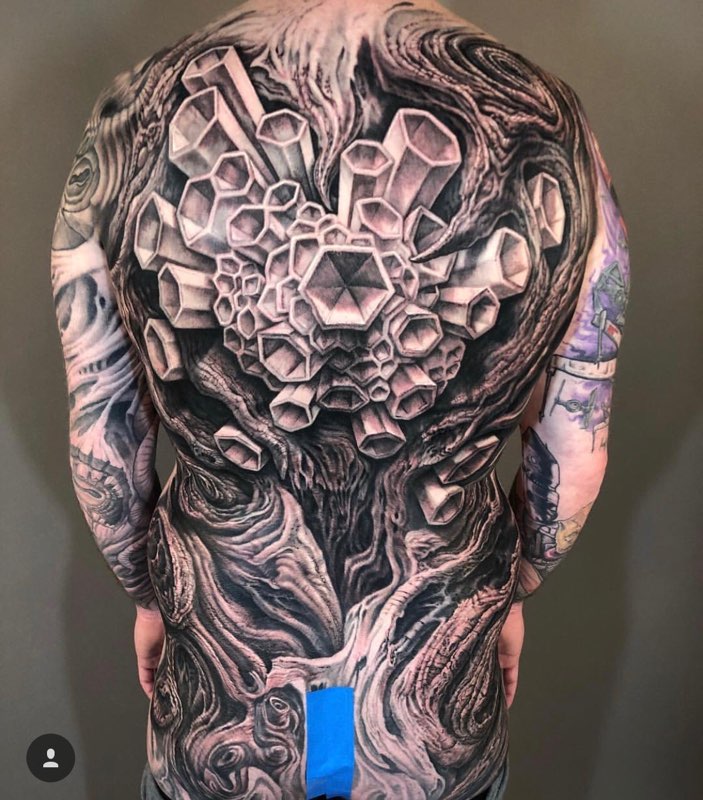 Value contrast is important in any tattoo, where your dark and light areas form a strong visual balance... but with black and grey work, we don't have the benefit of color to help differentiate the shapes in the piece, so use of light and dark becomes more critical in the success of the tattoo. In this collaboration with Pennsylvania artist @chrishall, we wanted to make the honeycomb cluster really stand out, so we placed the darkest shading in the areas around that cluster while limiting the use of black within it. You can read more about how we planned out this piece in the Contrast chapter of your ReinventingTheTattoo.com subscription!

Subscribe to our Youtube Channel for all our latest video updates
©2013 Hyperspace Studios. All rights reserved.
Website powered by TattooNOW