New Print Available from Guy Aitchison - Chrysalis
Monday November 20, 2017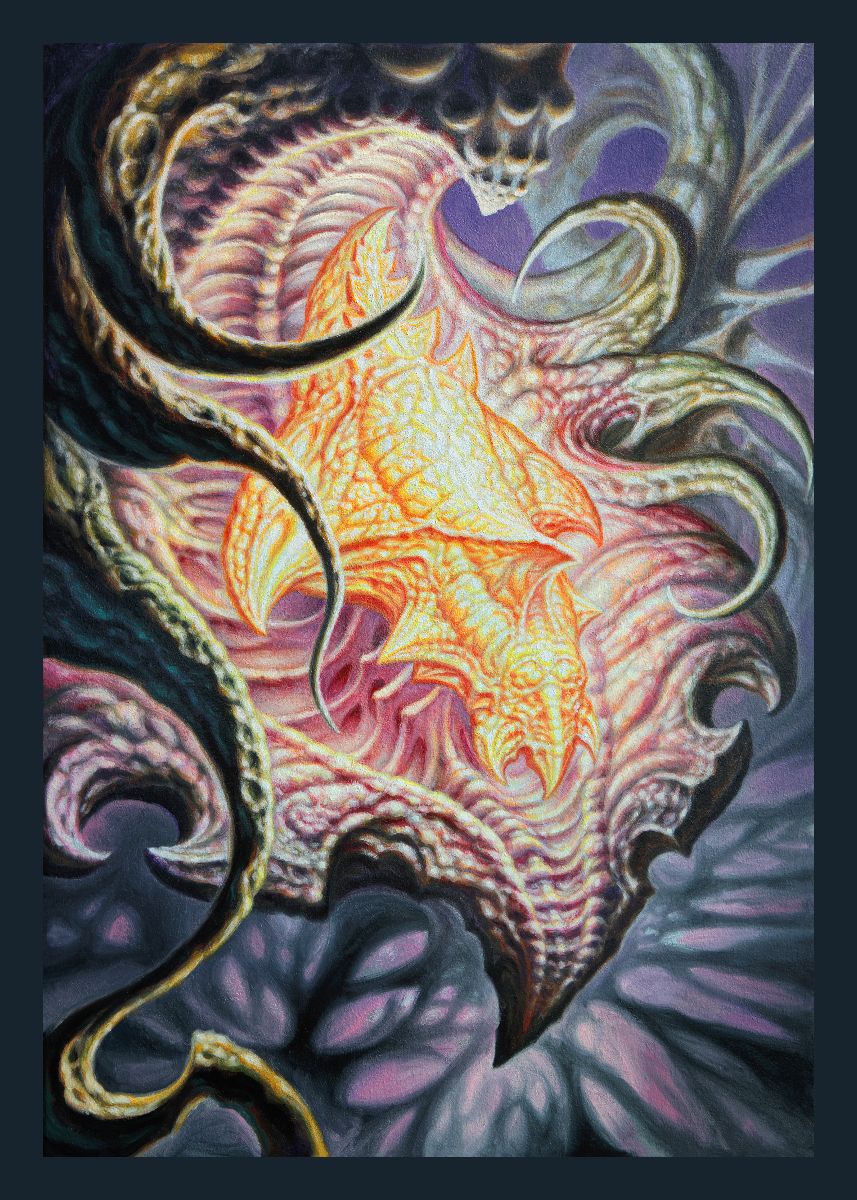 This week's special is an archival canvas print of Guy's latest Mind Tree painting, Chrysalis. For those familiar with Guy's Mind Tree series, Chrysalis is the next level in exploring this colorful, luminous abstract alien space, and is currently hanging in the Ohio Bio Show at Red Tree Studio in Columbus, Ohio. The print is 18x26" plus a 1" colored border for mounting purposes, and is signed and dated by the artist. As this week's special, you get free shipping in the US, not only on the print but on anything else that you order with it!
(FREE SHIPPING to US orders only. Shipping to Canada is $10.00 and anywhere else is $20.00.
Order more items and get the shipping special on your WHOLE order!!
Any additional shipping charges will be refunded when order is filled)
Subscribe to our Youtube Channel for all our latest video updates
©2013 Hyperspace Studios. All rights reserved.
Website powered by TattooNOW