Huge Update in the Guy Aitchison Tattoo Galleries!
Friday September 23, 2016


It's been a while since I've had the chance to go through my tattoo photos and prep them for my online galleries. Too long, in fact... so when our friend Durb Morrison asked me to do an interview for Tattoo Magazine, it gave me the excuse to sit down and go through all these photos, pick my favorites, and do the necessary cropping and cleanup necessary before posting them in my galleries at HyperspaceStudios.com and GuyAitchison.com. You may have seen a lot of these pieces posted on social media, but not in this kind of detail- the galleries at our websites feature large, high resolution images so you can really see the detail work in these large pieces. It's a big body of work that I feel pretty excited about, drop by either site to check it all out!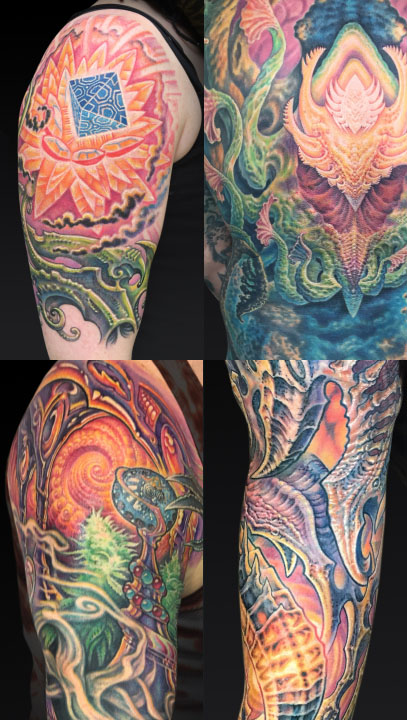 I also wanted to remind you of the print gallery we have at Hyperspace Studios, featuring high quality archival canvas reproductions of some of our favorite paintings. We've recently acquired a large format printer and are adding new images to the catalog on a weekly basis. Drop by the print gallery to see what we've got... all reproductions are archival for 125 years, signed by the artists and perfect for your home or tattoo studio.
Subscribe to our Youtube Channel for all our latest video updates
©2013 Hyperspace Studios. All rights reserved.
Website powered by TattooNOW