Wacom Weekend Coming Right Up... And New Aitchison Painting on eBay!
Wednesday April 15, 2015


With our Wacom Weekend digital workshop coming up in only a few weeks, Russ Abbott and I are busy preparing the material for our classes that we'll be teaching there. This is a big deal for us, with it being both of our first effort at presenting this kind of fundamental computer graphic education for tattoo artists. We both have used digital art tools for many years and feel that it's given us an important advantage in our tattoo workflow, so having this chance to share our experience is a big deal, made possible by the backing we're getting from Wacom Inc, maker of popular graphics tablets, and the Hell City Tattoo Fest, where we'll be holding these classes on May 1 and 2 at the Downtown Hyatt Regency in Columbus, Ohio.

I speak to a lot of artists about their struggles and it seems that getting past the basic digital hurdles is one of the big ones. It's something that took me many years of trial and error to get past, since there were so few tattooists using computers back in those early days. Now it's a different story, and we've designed our weekend curriculum to help tattooists with both beginning and advanced levels of digital experience, with everything from Photoshop 101 to detailed digital tattoo design. We'll have Wacom Cintiq tablets on hand to make sure that all participants get hands-on time with the equipment under our close instruction. If you've ever wanted to know more about using computers to expand your tattoo vocabulary, I can't think of a better opportunity than this one. You can get tickets now at the online store of our sister site, www.tattooeducation.com.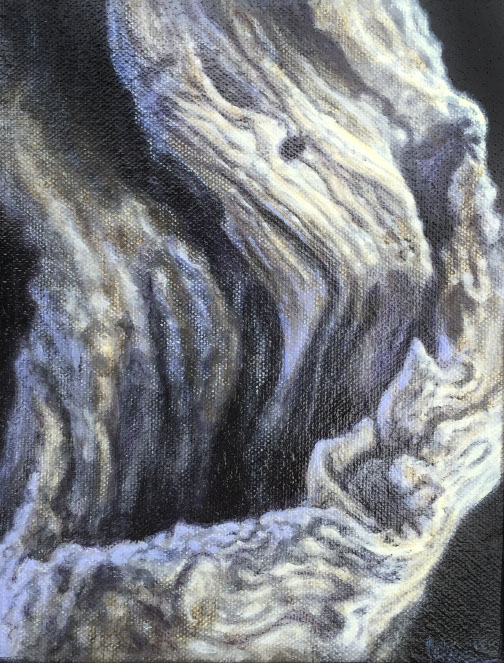 I also wanted to mention that I've just listed a new acrylic painting on eBay, fresh off the easel from two weeks ago. It's one of my painterly realist texture studies, which I filmed the painting process of for a tutorial I just taught at the Paradise Artist Retreat in New Mexico last week. It comes in a handmade gloss black frame, signed and dated, ready to adorn your workstation or art room wall. It's listed now at our eBay store.

Subscribe to our Youtube Channel for all our latest video updates
©2013 Hyperspace Studios. All rights reserved.
Website powered by TattooNOW