March Special at Tattoo Education!
Monday March 02, 2015


We are psyched at the way our new website turned out, and wanted to celebrate with a March special. For any tattoo professionals who order $250 or more from our catalog this month we'll send you a free copy of the Worldwide Tattoo Conference DVD. It's a great disk in terms of both information and inspiration... my own experiences teaching at these events have always been hugely inspirational, with a good sized group of hard working tattooers taking two days just to soak up information. The WWTC DVD is a great recap of the event, with choice samples from many of the talks given there.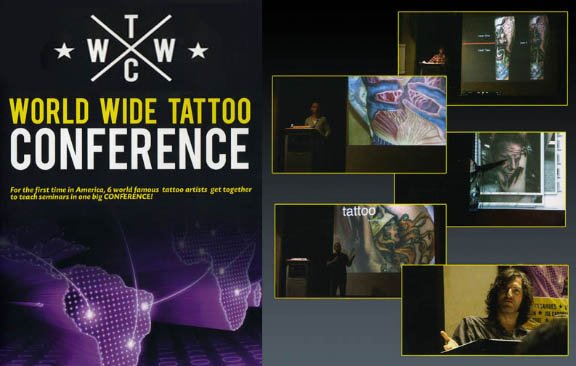 I also wanted to remind you of the upcoming Paradise Artist Retreat, from March 31-April 2. I'll be teaching at that one, alongside a group of artists including Nick Baxter, Jeff Gogue, Tony Moore, Gabe Leonard, Hannah Aitchison and Chet Zar. There are only a few tickets left... if you are available that week this is an event not to be missed, in the spirit of the WWTC event but hands-on and relaxed in a beautiful environment. We have tickets now at the Tattoo Education online store... plus tickets for this year's WWTC, which will be happening in Portland, Oregon.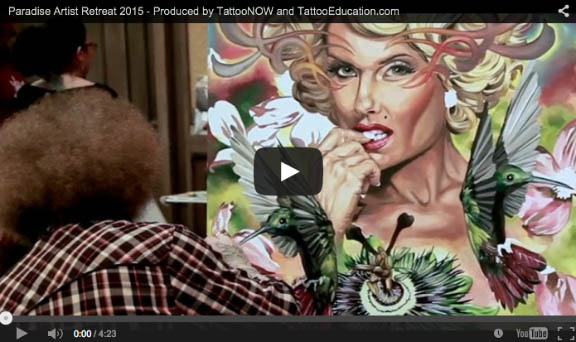 Subscribe to our Youtube Channel for all our latest video updates
©2013 Hyperspace Studios. All rights reserved.
Website powered by TattooNOW