Now Available: Feathers Of Inspiration, An Epic New Art Book Set!
Monday September 22, 2014
Over the past few years, Jinxi Caddell of Out Of Step Books has assembled a number of incredible tattoo art anthology books, most of which we carry at the Hyperspace Studios online store. These include the recent releases Eight Arms of Inspiration and Antennae of Inspiration, hardcover large-format coffee table art books featuring hundreds of pages of art from a long list of incredible artists, including many of your favorites along with many that you'll be discovering for the first time. They're great books for both artists and collectors, and I can tell you from experience that they go over extremely well both as gifts and as reading material in the tattoo studio waiting room.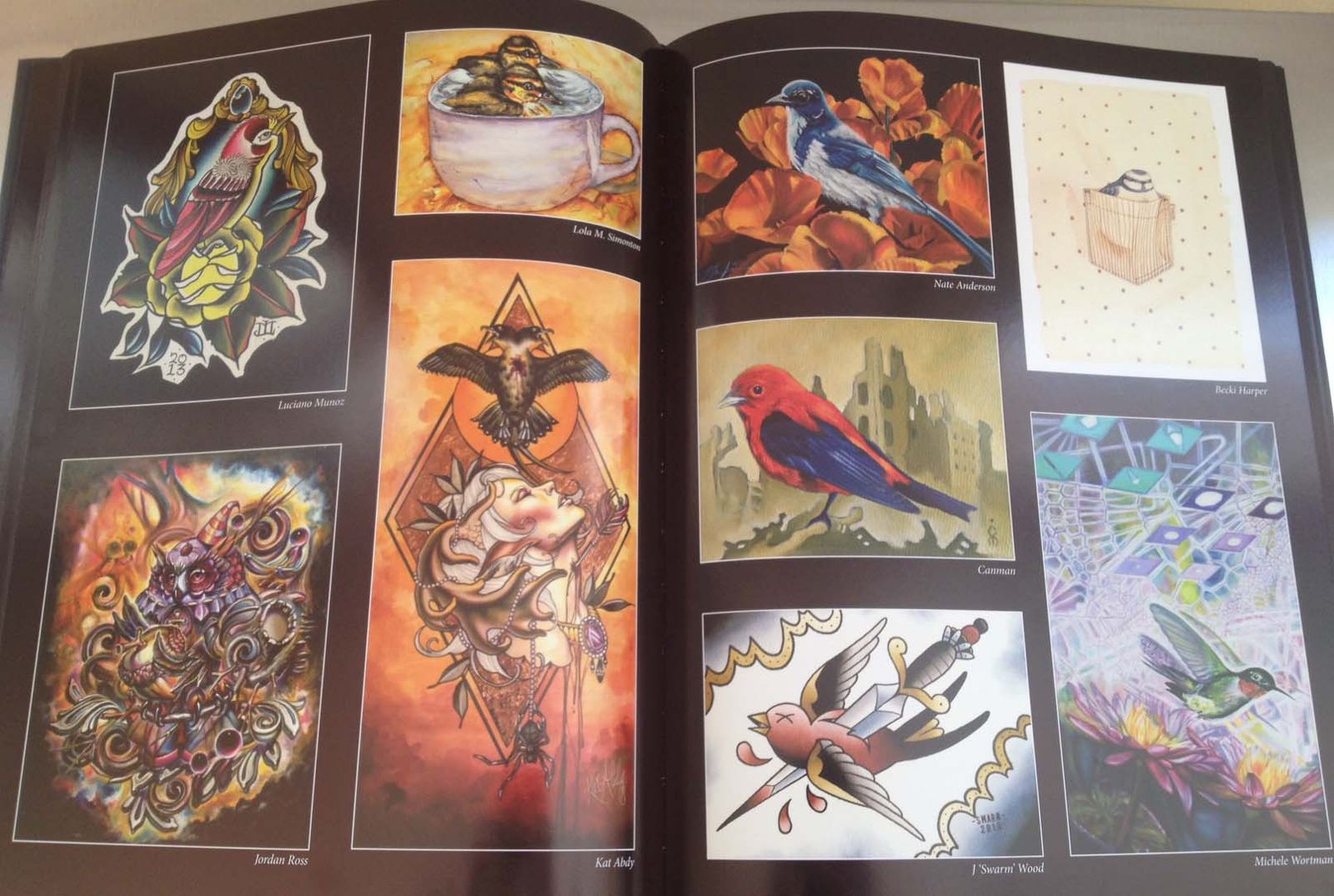 So we are psyched to be adding the latest one, Feathers Of Inspiration: The Bird Art Project, to our online catalog. It's a project that became so massive that they chose to break it up into two separate volumes, one of just tattoos and the other of all kinds of other mediums including oils and acrylics, watercolors, drawings, sculptures, photography and more. This is a limited edition pressing with only 750 sets available, which are sure to be gone by the end of the year. Works include a number of pieces by our very own Michele Wortman, plus hundreds of other artists of a broad range of styles. You can find this incredible book set now at our online store!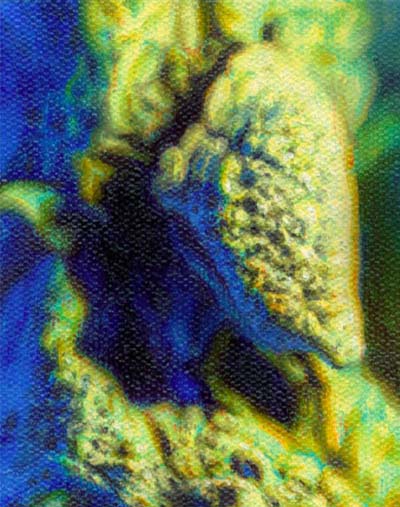 I also wanted to mention that I have another painting from my book Organica posted on eBay this week. This is a little guy, 3x4" inside an extra-thick gloss black frame that can be hung or placed on a shelf, and would make a great little addition to your home or studio art collection. The small, affordable pieces from Organica are mostly gone at this point, so now is your chance to pick up a part of this collection.
Thanks, and I'll be in touch soon!
Subscribe to our Youtube Channel for all our latest video updates
©2013 Hyperspace Studios. All rights reserved.
Website powered by TattooNOW