New Book Available: The Antennae Of Inspiration
Sunday November 24, 2013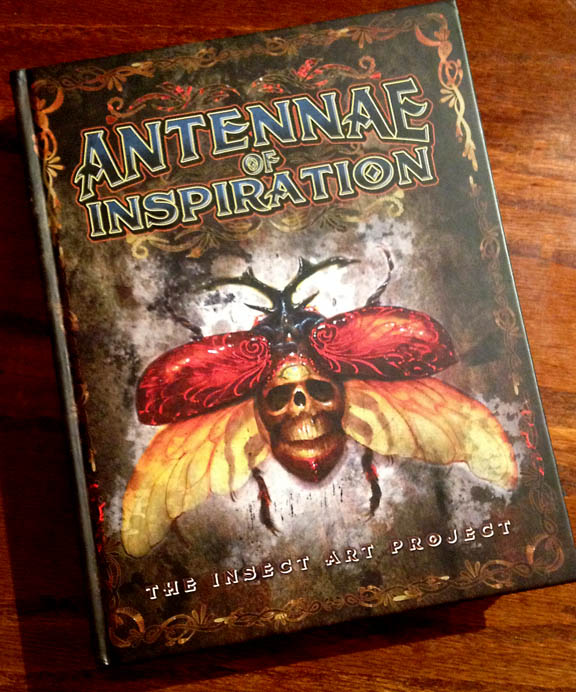 With all the new digital formats of e-books and video content coming along, it's always refreshing to see the release of a substantial new hardcover coffee table tattoo art book. Out Of Step Books, who recently brought us
Eight Arms Of Inspiration
- a creative and fun collection of octopus-related art- has just come out with an eye-popping new anthology book featuring over 1650 images from hundreds of artists.
Antennae Of Inspiration
picks up where Eight Arms left off and shifts its focus to the insects and other small creatures that live underfoot. It's a great subject that allowed this talented and diverse cross section of the art world to explore Nature in every direction and in every medium, including a large section of tattoos followed by works on canvas, paper and a medley of other art forms.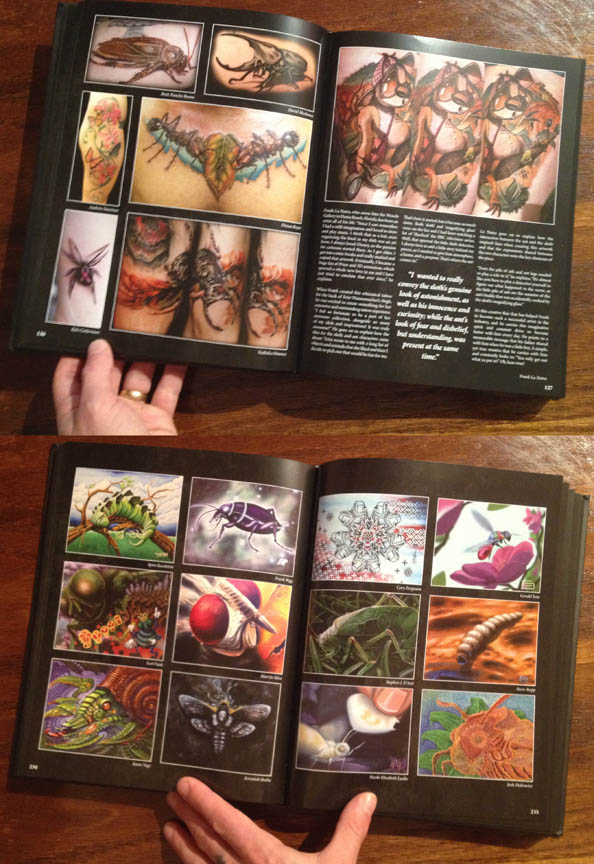 At 480 pages it's a weighty volume that will show you something new every time you pick it up. It's ideal for every tattooist's book collection and perfect for the waiting room of your tattoo studio. We are psyched to have this amazing book in our catalog- available now at our
online store
!
Thanks, and we'll be in touch soon!
Subscribe to our Youtube Channel for all our latest video updates
©2013 Hyperspace Studios. All rights reserved.
Website powered by TattooNOW