Michele Wortman's Annual Christmas Print Special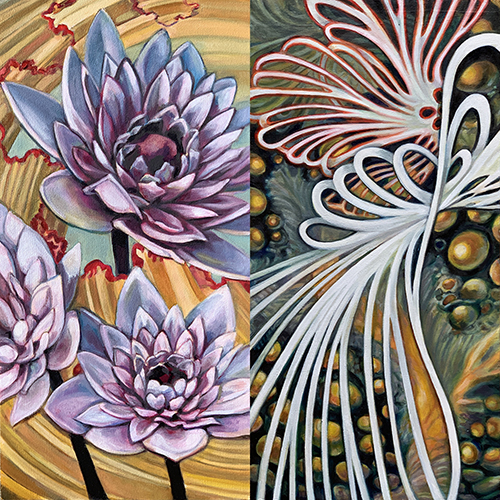 Small art prints make perfect gifts! Michele just finished two new paintings and is offering them as signed 25 dollar mini prints on archival canvas as a special for the holidays. Pictured here are both of them, available as a set. On the left is Around The Sun; as MIchele was painting she remembered that a year prior she was finishing up Bloom Cycle, and this new piece seemed full circle with regards to her Christmas birthday -a reflection and completion of a year, another trip around the sun. One the right is its companion piece, Ribbons. The ribbons are threads of energy. As the skeletal flower/spore fades back into space its roots continue to grow, weave and bend into the future. It's symbolic of change and resolve, as we continue to unfold and usher in the new year.
Both prints can be purchased together as a set, and are also available individually. They are specially priced for the holidays at $25 each or $50 for the set. The prints are 6x12" each plus a 1" border for mounting purposes, signed by the artist.

Posted from
Tattoo Education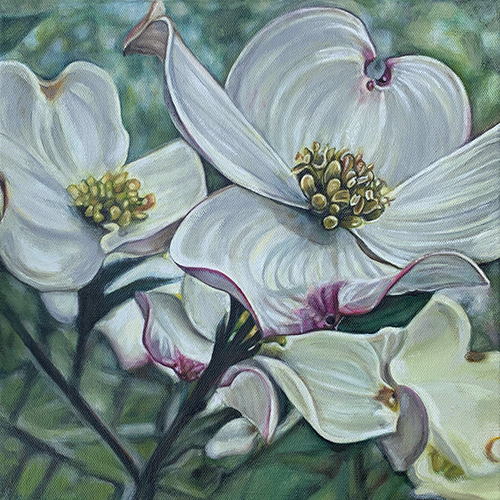 New Dogwood Blossom Canvas Art Print by Michele Wortman
Dogwood blossoms are one of the early signs of Spring; Michele Wortman has always loved them not only for this reason but for their elegant simplicity, which she captured in this oil painting simpy titled Dogwoods. The canvas art print is 12x12" plus a 1" border for mounting purposes, signed on archival canvas.

Aitchison/Clue Collab Print Available Until Tomorrow!
Guy and long time co-collaborator Jon Clue are doing a run of their Nebula print. Because it's hard to get collaborative prints signed, we usually do them in limited runs- this one ends tomorrow, May 8, around noon Central Time. It's available in both framed and unframed editions at hyperspacestudios.com/prints.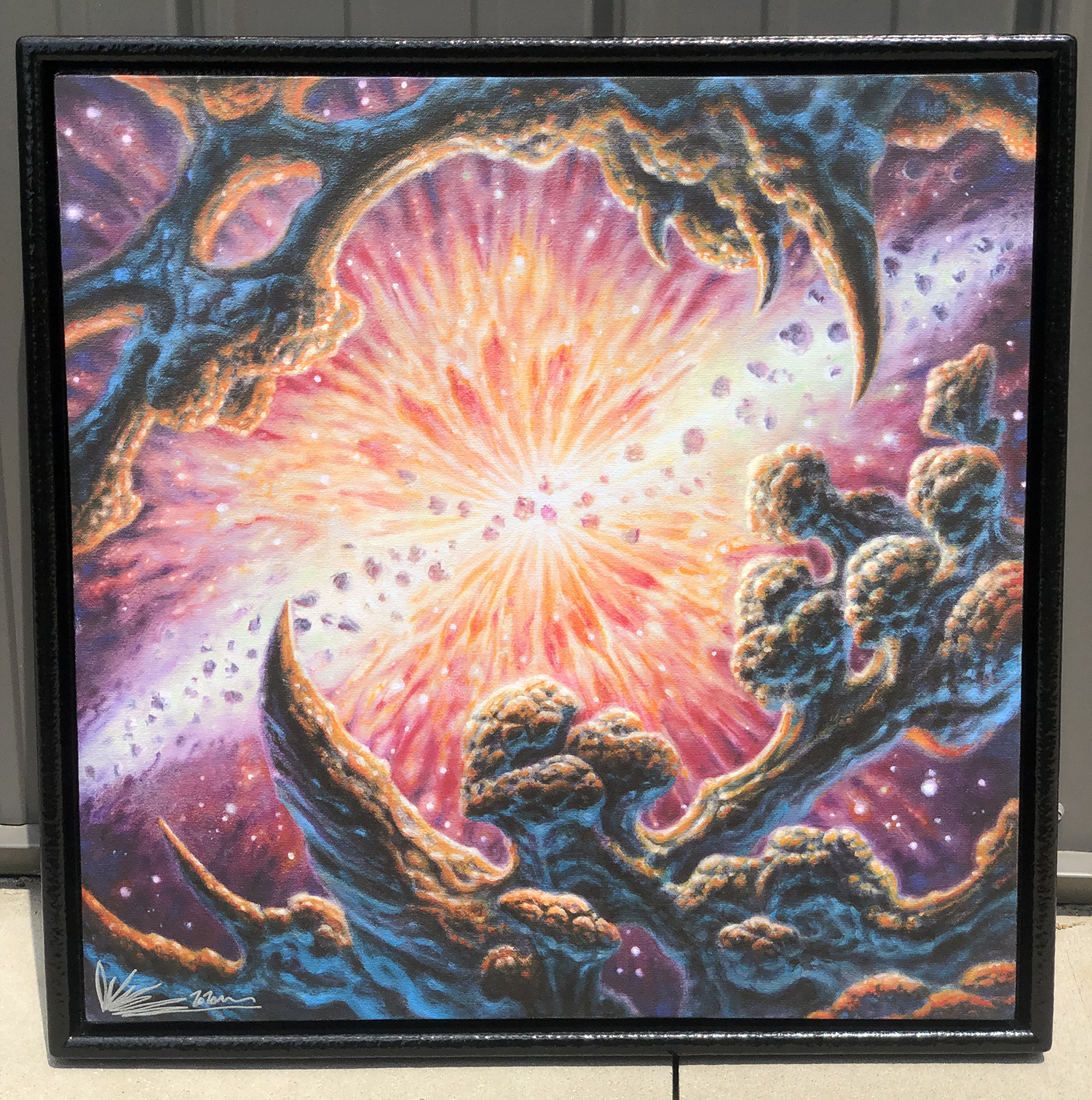 Ivana Tattoo Art with Guy Aitchison Webinar FREE REPLAY until April 10th 3PM EST
How's your downtime treating you? Let's take advantage of some of it by watching Guy Aitchison's Free Quarantine Webinar Series #2. Hyperspace Studios is organizing a series of free interactive webinars, every 2-3 days during the quarantine, where Guy Aitchison talks in detail with a number of artists about their design and technical execution in great detail, including questions from audience members. The second of these webinars, featuring Ivana Tattoo Art, was Sunday April 5th. Participants can take part in a lively and in-depth conversation about both design and technique, with the option of joining the exercise workshop April 10th at 4PM EST. Participants are emailed an exercise to work on at the workshop. At 4pm that evening participants can join our interactive drawing group where we can all look at each others' drawings in progress while we talk about art, life, the world and our industry while possibly enjoying a beer. All exercises will be graded by Ivana Tattoo Art and Guy Aitchison in a live session a few days later. This isn't just a webinar- it's a chance to participate in a learning process with direct feedback which you can use to strengthen your skills right away.
This ticket is for the drawing group and exercise critique for April 10th 4PM EST to be taken after the free webinar with Ivana Tattoo Art and Guy Aitchison. Join Ivana and Guy at 4 pm EST the evening of April 10 via Google Hangout, drawing group participants can work on and share their exercises while we talk about art, life, the world, and our industry while possibly enjoying a beer. Ivana and Guy will be present during the drawing group to give feedback as you're working on your exercise.
Posted from
Tattoo Education
Guy Aitchison Oil Painting Study and Stream of Conscience
I want to thank all the fine folk who tuned in during the live cast. You can hear me mumble about painting technique, client pain thresholds, the pandemic, the upcoming convention Iím helping host (provided it doesnít get canceled), the state of the world and parenting among other fun topics. Iíll be doing a couple more of these minis find them at https://www.tattooeducation.com/Original-Art/
Posted from
Tattoo Education
Subscribe to our Youtube Channel for all our latest video updates
©2019 Hyperspace Studios. All rights reserved.
Website powered by TattooNOW